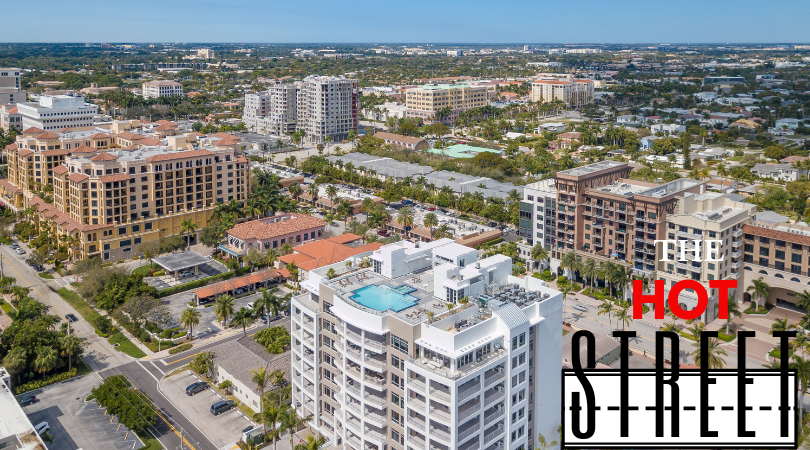 You may not know where you should live, but Group P6 certainly does, and if I were you, I would start listening. Group P6 is known as the next generation of residential builders for a reason, they manage to find the best location within the best location and build exclusive luxury residences with their signature contemporary aesthetic.
Group P6 recognized that East Boca Raton was the best real estate market in South Florida and they made a significant financial investment. But, it is their strategic investment that is more noteworthy. It's common knowledge that the East Boca Raton real estate market is on fire. Street by street, the single-family homes have been demolished, rebuilt and sold with multi-million dollar price tags. Several new condominium projects are underway because buyers are seeking more options beyond the tired dated appearances of the buildings on the beach. For their two latest projects, Group P6 sought out the premier location within East Boca Raton. They found it, East Royal Palm Road…"The Hot Street".
East Royal Palm Road is a small quiet residential street immediately South of East Palmetto Park Road running between SE Mizner Boulevard and SE 5th Ave. What makes East Royal Palm Road unique is that you are protected from the traffic of the main road, it is easy to forget you are right in downtown Boca Raton. You will not need an UBER, anywhere you want to go is within walking distance from East Royal Palm Road including the beautiful beach, Silver Palm Park (which is undergoing a multi-million dollar renovation) amazing restaurants like Trattoria Romana, Mizner Park, the Boca Museum of Art, IPic Theaters and nightlife.
...